Measures & Techniques
Consolidation of methods and measures in the context of EN 50129
Here we discuss how to consolidate methods and measures in the context of EN 5012x. We examine the requirements of Requirements Engineering on different levels, and show you how to create an example FTA model with tool support. We provide an introduction to FMECA as an analysis method, with the application of Fault Tree Analysis. We develop communication protocols with regard to decentral systems that depend on the DIN EN 50159, IEC 62443 and DIN EN 61784 standards, taking into consideration residual error probabilities and their determination. In so doing, we focus on safety features in the communication and architecture of networks, and elucidate the main differences between 5012x and 61508. We present the facts of use and the necessity for reviews, and show you how to conduct reviews properly. On the final day, we will explain when and how the Proven in Use method can be used to determine signs of systematic construction errors in existing systems. Furthermore, we examine hurdles in the verification procedure, and demonstrate sticking points and showstoppers in validation.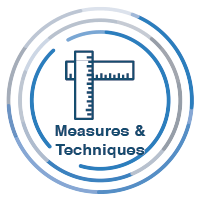 Methods and measures for EN 50129
This training includes knowledge of Failure Modes, Effects and Criticality Analysis (FMECA) and Fault Tree Analysis (FTA). Both consider the effects of components errors on a system.
Designed for:
Employees in engineering, requirements and safety management, and the regulatory approval process.
Contents:
Meeting demands of Requirements Engineering
Creating requirements
Working with templates
Introduction to FMECA
Application of FTA
Working with the requisite tools
Communication in decentral systems
DIN EN 50159, IEC 62443, DIN EN 61784
Determining residual error probabilities
Safety features in communication
Architecture of networks
Differences between 5012x and 61508 standards
Necessity for reviews
How to conduct reviews correctly
Explanation of Proven in Use method
Hurdles in verification procedure
Sticking points and showstoppers
Duration:
5 days

Instructor:
Steffen Mattern
Lars Lange
Costs:
EUR 3.500.- excl. VAT
(EUR 4.165,- incl. VAT)
Dates/Location:

24.04.2023 – 28.04.2023
06.11.2023 – 10.11.2023
Gut Bielenberg